BIÈRES ON THE FRONTIÈRES
TOUR OVERVIEW
On a 1993 visit to Brussels, Joel Shelton "discovered" Cantillon lambic. The bottles he brought home inadvertently kick-started an importing phenomenon that introduced many Americans to their first real sour — or bitter — European ales. Today, his annual pilgrimage brings you face-to-face with key figures of Belgian and French brewing: world-renowned artisans specializing in a wide variety of indigenous styles, from lambics and trappists to the bières de garde, farmhouse saisons, and hoppy blondes that define the region's tradition and terroir. This intensive, one-of-a-kind trek offers more intimacy than a big-box package tour, while adding local history, world-class gastronomy and insider irreverence to the mix.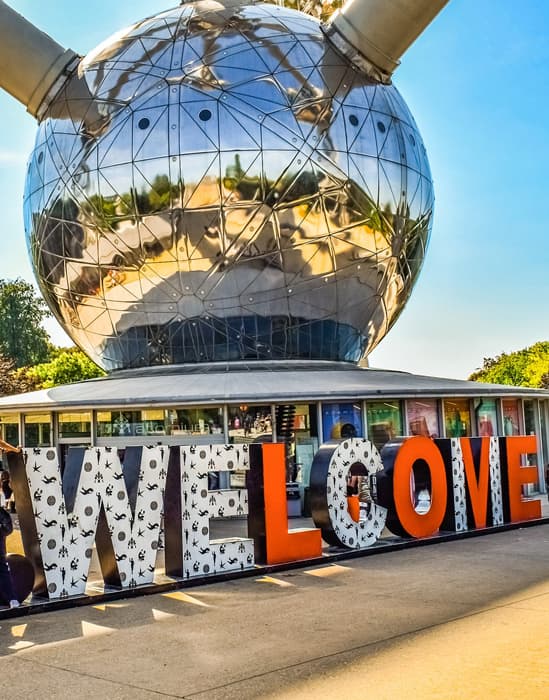 WHERE CAN YOU GET A BEER IN THIS TOWN?​
This is check-in day, but in the evening Joel and ICBT staff will meet early-arriving guests for an informal bar crawl in the center of Brussels. Some of our favorite pubs in the world are situated near the city's famous Grand Place and we'll hit as many as we can!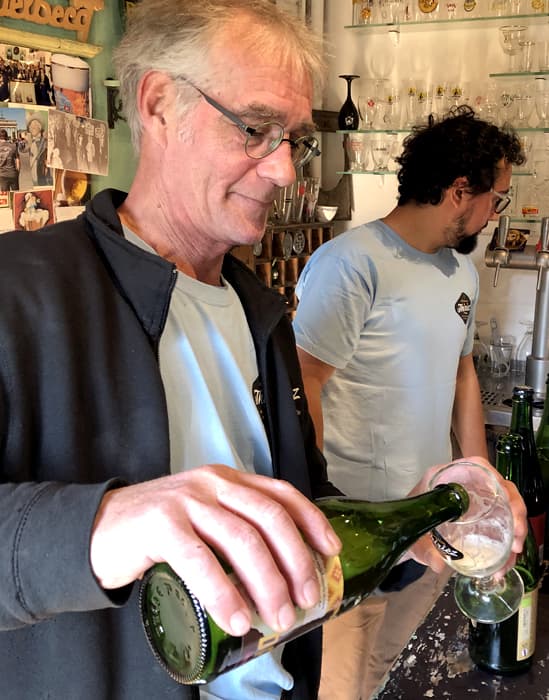 FARMHOUSE, SCHOOLHOUSE & GUARDHOUSE ALES
A scenic morning bus ride through the Belgian and French countryside leads to the beautiful Brasserie Thiriez, where a brewery tour, tasting, and informal lunch form a perfect start to the week. Tearing ourselves away from the farmhouse's serene garden and delicate blond ales, we head back into Belgium for an about-face stop at the quirky schoolhouse brew-factory De Struise, with its eclectic taproom range of heady international-style brews.
In the evening we'll arrive in the historical city of Ypres, taking in the solemn, nightly "Last Post" WWI memorial observance before diving into Kazematten, a cavernous brewery café built inside the old-town walls. Here we'll enjoy an atmospheric opening night dinner featuring house-brewed ales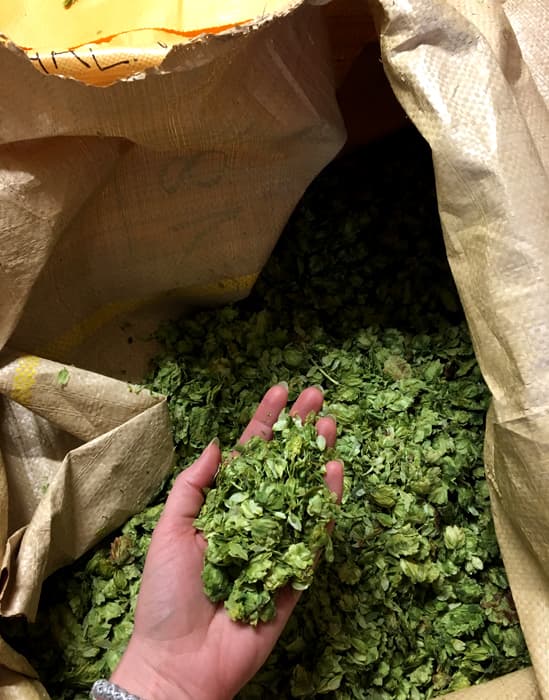 Single Hop, Dubbel Trappist & Triple XXX
Early risers might take a stroll around historic Ypres, but in the morning we depart for a tour and tasting at family hop-grower/brewer Belhop. Then we'll make an obligatory stop at the Hop Museum in Poperinge, from which it's a short ride to the legendary abbey at Westvleteren, where we may take a sneak peak of the mysterious monastery grounds before sitting down to an outdoor café lunch featuring the famed "Westy" Trappist ales.
In the evening the hop fanatics at venerable Brouwerij De Ranke welcome us to an informative brewhouse tour followed by a sampling and charcuterie buffet in the brewery's state-of-the-art tasting room, with its magnificent sunset views. We'll spend the night in the old French city of Lille, optionally venturing out to explore its beer and cocktail scene.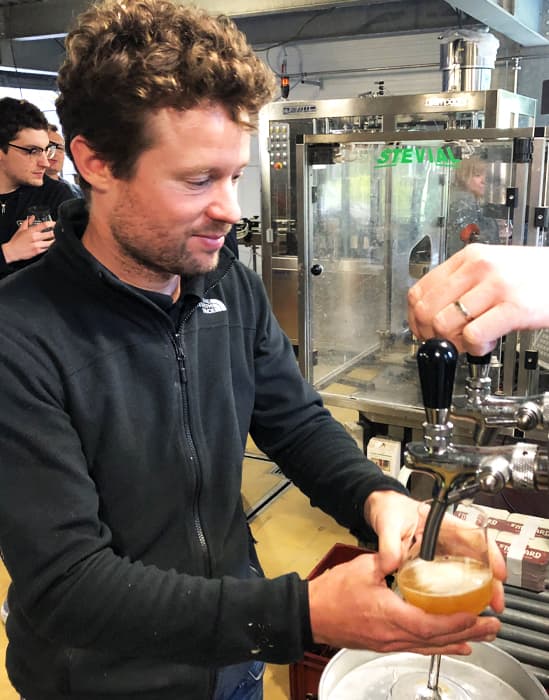 Concocters Without Borders
Our hotel's central location offers the chance to take in Lille's central square and historical old town in the morning. We then take a scenic drive through the French countryside before arriving at the idyllic village that's home to Brasserie Au Baron. We'll taste some of the region's finest ales in the brewery or the riverside patio and be treated to another excellent French charcuterie lunch. 
Heading back into Belgium and its picturesque Wallonian farmland region, we'll arrive at Brasserie de Blaugies and its impressive state-of-the-art facility adjacent to the original kitchen brewery. Here, along with members of the family we'll uncork some of the world's most characterful bottle-conditioned ales. From Blaugies it's a short ride to Mons, where we'll settle in for the night and check out the local taps.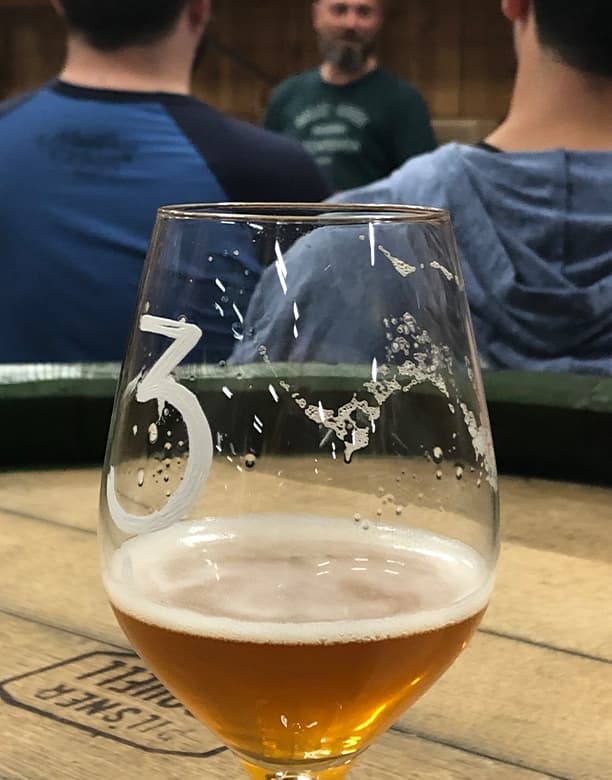 The Wild, The Tamed & The Mother Yeast
We depart Mons this morning for the tour of Drie Fonteinen. After paying a visit to its village brewery, we'll make the short drive to the Lambik-O-Droom, Drie Fonteinen's impressive blending and aging facility. Here we'll learn about the company's unique process, sample a range of lambics, and grab a casual lunch to balance the brew. After the tour we'll make a special stop at Kasteel van Beersel, a medieval fortification first mentioned in the 1300s. 
From there we'll return to Brussels, check back in at our hotel, and make the quick turnaround to Brasserie De La Senne, the city's premier modern-day craft beer producer and home to one of the world's most highly regarded technical brewhouses. Maintaining the tour's theme of world-class ales paired with casual but mouth-watering fare, we'll avail ourselves of the fresh, sustainable fish & chips at the brewery's specialty food truck Bia Mara.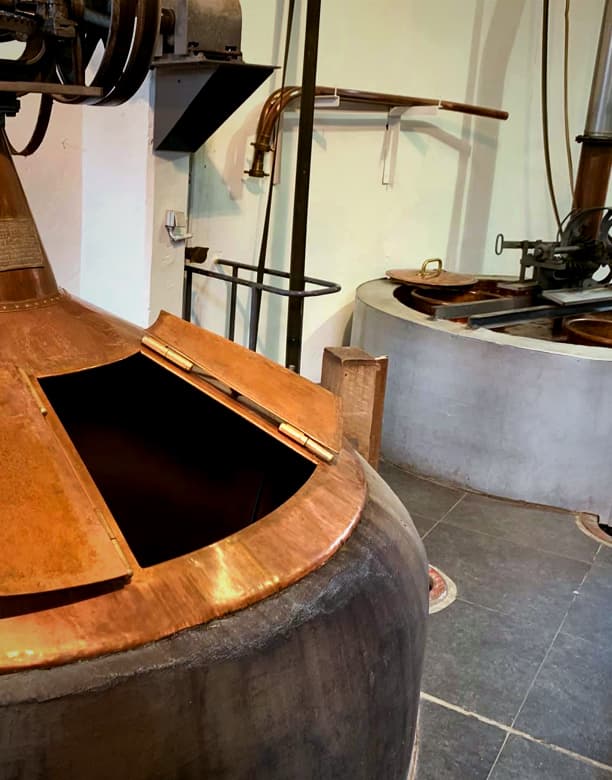 WHERE IT ALL STARTED, AND ENDS​
Early-bird guests have a chance to explore Brussels' fascinating neighborhoods, museums, shops, parks, and flea markets by day, while late-partiers finally have a chance to sleep in. But we'll all need to be ready in mid-afternoon for the ultimate Belgian beer pilgrimage — the tour of Brasserie Cantillon. This always-fascinating exploration and tasting will be followed by a fun stop at nearby brewpub l'Ermitage.  Our tour farewell dinner will be held at Les Brigittines, a Brussels institution and longtime patron of both Cantillon and De La Senne. A celebratory bar crawl closes out the night and tour, traditionally culminating with a round or two at our go-to bar Booze 'n Blues.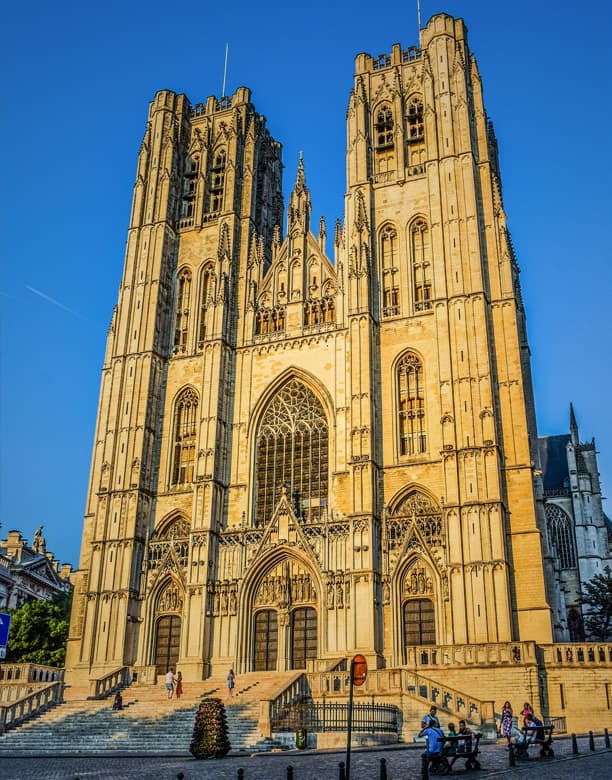 Our scheduling affords guests the opportunity to attend pre-or-post-tour weekend European beer festivals or spend extra time exploring Brussels. There is no shortage of attractions in the former capitol of Europe, and the city is a very convenient hub for destinations across the continent. Whether guests continue on their travels or return home to the US, ICBT staff will be on hand in the morning to assist with check-out and transit.
BELGIUM & FRANCE TOUR PRICING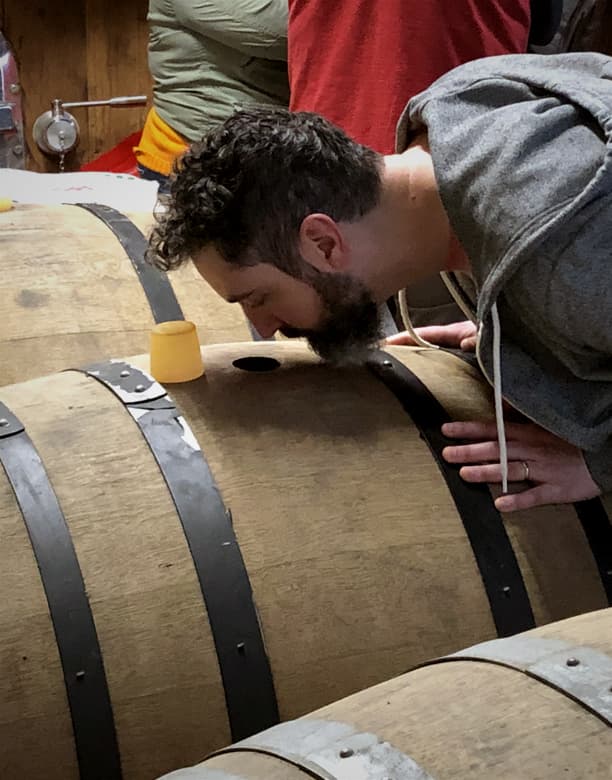 PER PERSON, BASED ON DOUBLE OCCUPANCY
(ADD $300 FOR SINGLE OCCUPANCY)
  6 Nights of hotel accommodation
  Ground transportation to and from all experiences listed in itinerary except where noted.
  14 Meals
      – 6 Breakfasts
      – 4 Lunch
      – 4 Dinners
**Tour prices are per person and do not include airfare.
*Single occupancy rooms are limited.
More information about the destinations
we'll visit on our tour
**Every effort has been made to ensure the accuracy of information presented on this webpage. Inner Circle Beer Tours (ICBT) is not responsible for errors in or damages resulting from use of the information contained herein. Information contained on this webpage is subject to change without notice.**