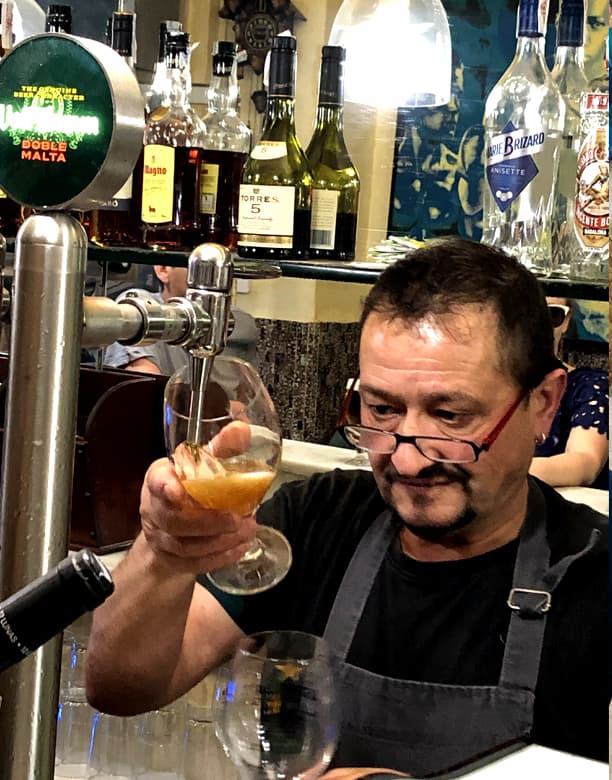 Inner Circle Beer Tours are organized and administrated exclusively by Inner Circle Beer Tours LLC ("ICBT"). By booking a tour with ICBT, you (a participant) agree to be bound by these Terms & Conditions, and you also accept and confirm that you have the authority and consent to accept these Terms & Conditions for yourself and all members of your traveling party.  Please ensure that you read carefully and understand the Terms & Conditions prior to booking.  You must be at least 21 years of age to make a booking.
Terms & Conditions are accurate at time of printing and are subject to change prior to booking. You are advised to check on the website or request the latest version of the Terms & Conditions from ICBT prior to booking your trip.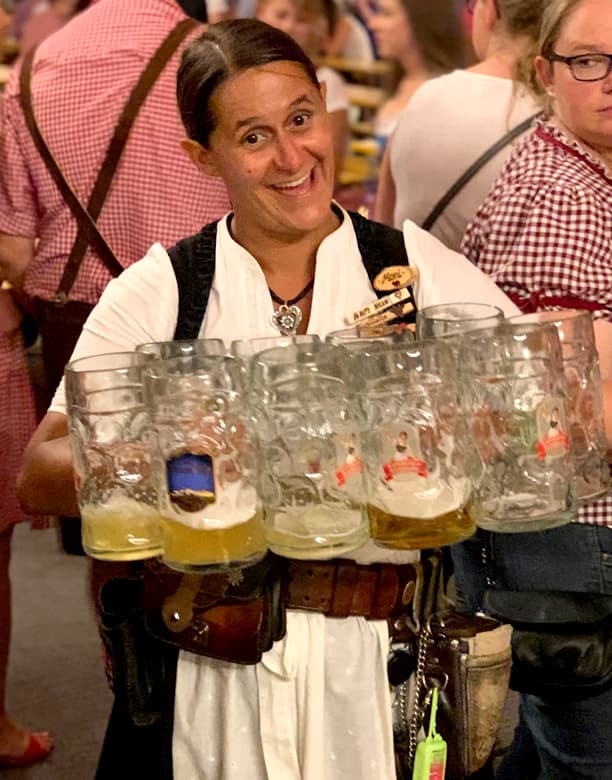 Accommodations during the tour as specified in the tour itinerary.
English-speaking tour manager and guides.
Most ground transportation throughout the tour, as specified in the itinerary.
Certain meals as specified in the tour itinerary.
Tastings during brewery visits as specified in the tour itinerary.
Sightseeing, excursions, and entrance fees, as described in the tour itinerary.
All taxes on included hotels, meals, and transportation included in the tour itinerary.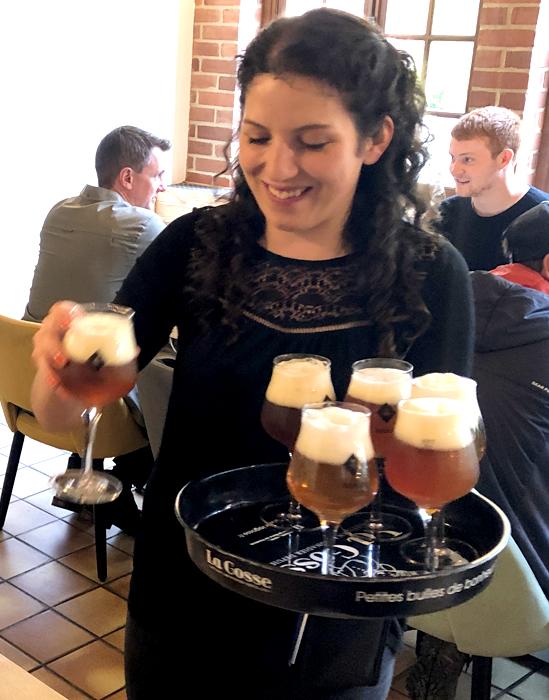 Airfare or other transportation to the tour starting point and from the tour ending point, baggage charges on aircraft, transfers and baggage handling to/from airport, and any taxes associated with airfare or transportation.
Meals not specified in the itinerary.
Drinks with meals, unless otherwise specified in the tour itinerary.
Food and drinks during brewery, bar, or restaurant visits, unless otherwise specified in the itinerary.
Personal expenses such as laundry, internet access, or telephone calls.
Any activities and excursions not included in the tour itinerary.
Passport or visa fees.
Gratuities for drivers, guides, and tour managers.
Tour insurance coverage to cover tour cancellation or interruption, lost luggage, injury or accidental death, medical expenses, emergency medical evacuation, or unavoidable flight delays.
All other services not specifically mentioned in the "Included" section.
RESERVATIONS, DEPOSITS & PAYMENTS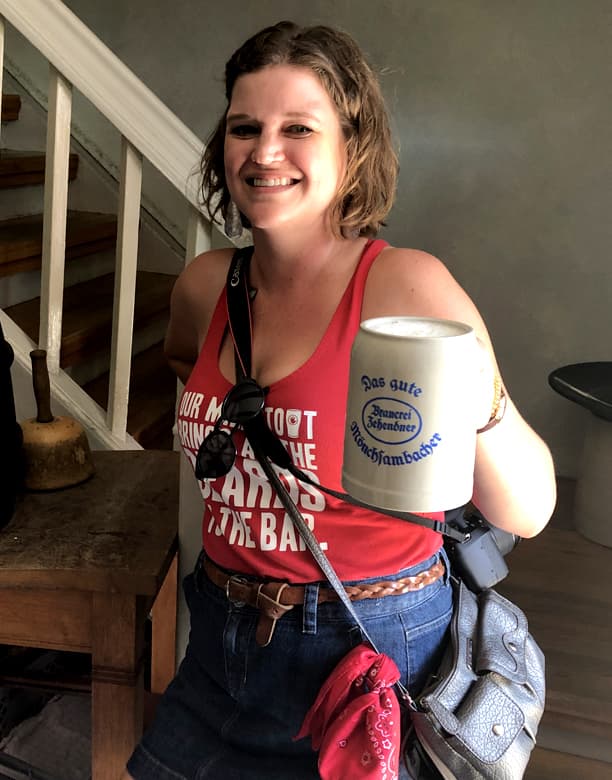 Tour prices stated are per person.  A minimum deposit of $500 per person is required at the time of booking. Reservations are acknowledged in order of receipt until the maximum enrollment has been reached. Deposits and all further payments can be made by credit card, bank transfer or mailed check.
Participants can receive specific payment instructions by completing and submitting the "Contact Us' form at the bottom of the Home page on the ICBT website.
All payments must be in U.S. dollars. Payment of your deposit indicates your acceptance of all Terms & Conditions.
Final payment by check, bank transfer or credit card for all tours must be made in full to ICBT at least 100 days prior to departure. Reservations will be canceled if final payment is not received by the due date and cancellation charges will apply.
To secure reservations on a tour departing within 100 days, a full payment is required at the time of booking. Payment indicates your acceptance of all Terms and Conditions.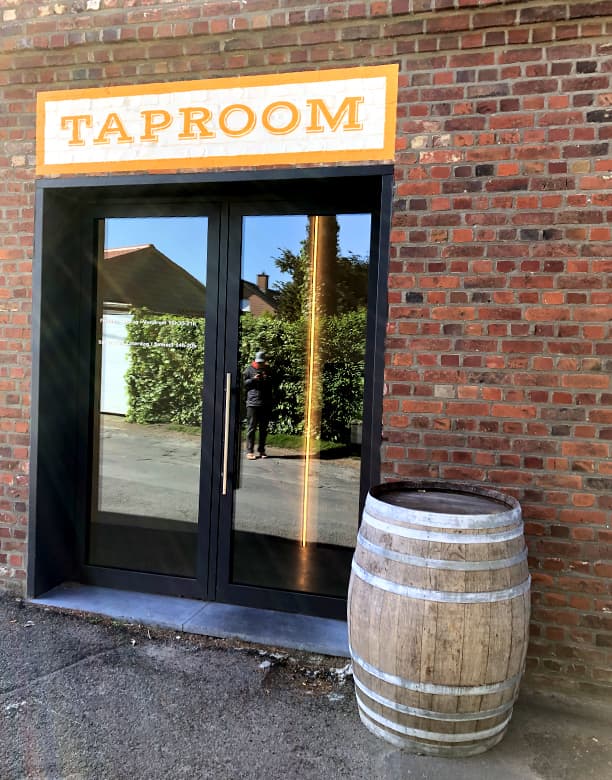 All cancellations must be made in writing to ICBT. Should you have to cancel, you will receive a refund of payments made to date, minus the applicable fee which will be assessed depending on how far in advance we receive this notification. This fee reflects the costs necessary to cover nonrefundable payments already made and the loss of time available to resell your space. There are no exceptions to this policy. Refunds will be processed 30 days after receipt of your written cancellation. Refunds for deposits made prior to 2021 and not made to ICBT specifically will not be issued.
Non-refundable fees:
Cancellation made 90 or more days before first day of the tour – $500
Cancellation made 40 to 89 days before first day of the tour – 75% of the tour price
Cancellation made less than 40 days before first day of the tour – Full tour price
There is no refund for arriving late or leaving a tour early. Prices are quoted as a package, and no partial refunds will be given for unused hotel rooms, meals, or other tour arrangements for any reason.
No refund is given for any part of the tour in which you choose not to participate unless approved in advance by ICBT.
If a tour is cancelled by ICBT, full refunds of any deposits made in 2021 and beyond will be issued upon request. Customers may also request that such deposits be held by ICBT for credit towards future tours. Refunds for deposits made prior to 2021 and not made to ICBT specifically will not be issued.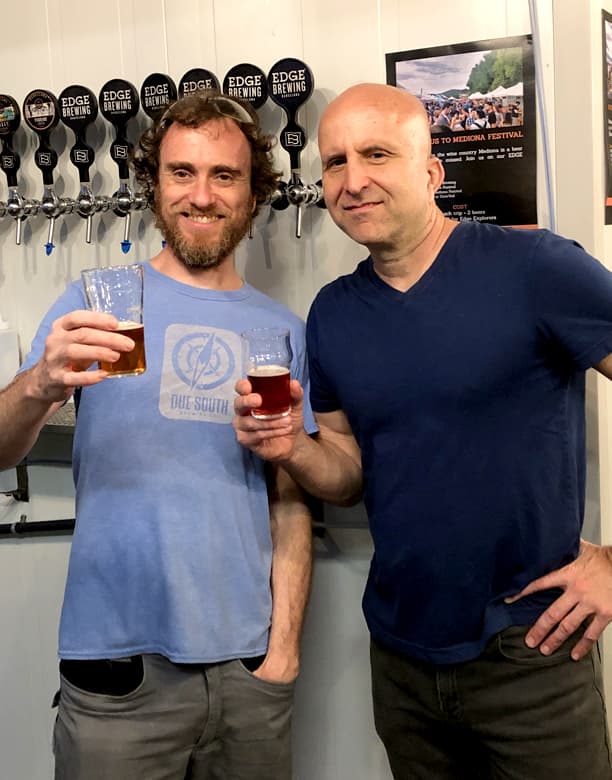 If a tour has already reached its maximum enrollment, ICBT will accept reservations on a standby-basis. Should space become available, the notified participant has the choice to secure the available space by immediately paying in full or in part, per agreement with ICBT.
TRAVELERS WHO NEED SPECIAL ASSISTANCE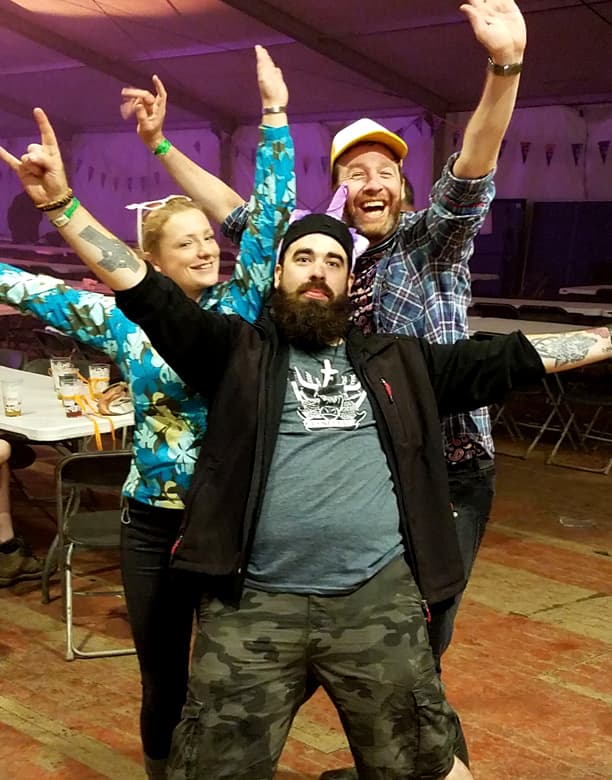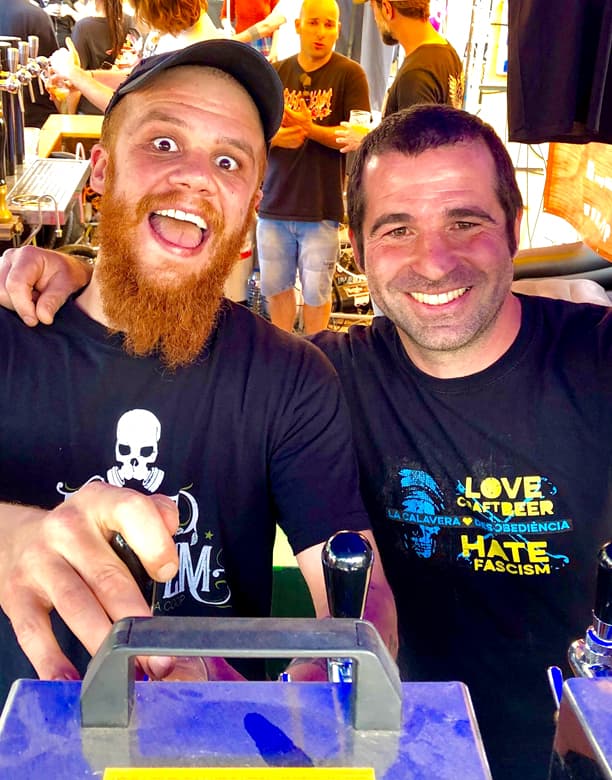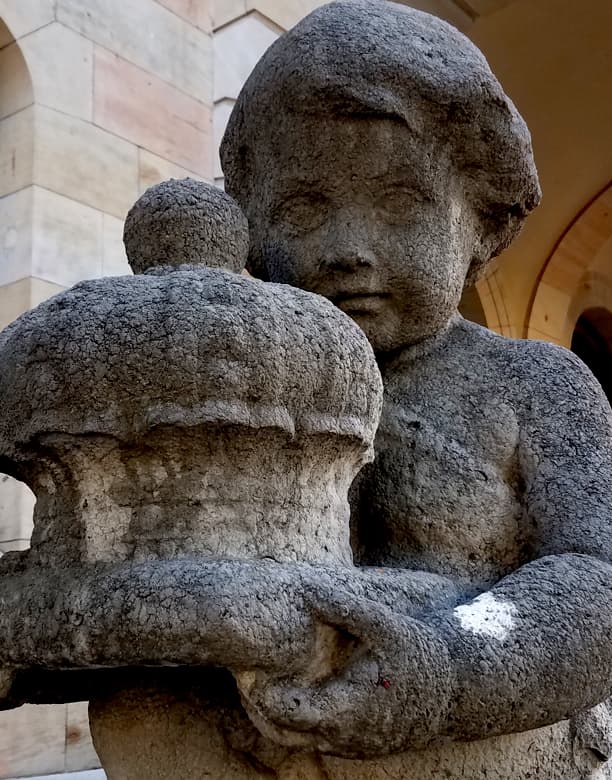 You must be physically, emotionally, and otherwise fit to undertake the tour.  We cannot accommodate passengers requiring wheelchair assistance for our tours as most features of ICBT tours, including motor coaches, are equipped to European standards and are not designed with elevators or wheelchair ramps, and are not otherwise wheelchair-accessible (the Americans With Disabilities Act is only applicable within the United States, and facilities for disabled individuals are limited outside its borders).  You must contact us to discuss your particular needs before booking.  We will make reasonable attempts to accommodate the special needs of disabled travelers, but neither we nor any Suppliers (as defined below) are responsible in the event we or the Suppliers are unable to do so, nor are we or the Suppliers responsible for any denial of services including transportation, hotels, bars, restaurants, or breweries.
If we are not notified at the time of reservation of any disability requiring special attention, ICBT reserves the right to cancel your booking or terminate your tour if your special needs or disabilities are not suitable for the tour, pose a threat to the health and safety of other participants or ICBT staff, are incompatible with other travelers, or if you are not traveling with a companion who provides all the assistance you require. ICBT will not refund or cover any costs or expenses incurred for cancellation, booking, or termination of the tour.
Although our tours are not considered overly physically demanding, in some cases we may be on a walking tour or walking to other destinations that require walking for extended periods. Participants should contact ICBT in advance regarding all walking portions of the trip to confirm that they will be physically able to safely and comfortably negotiate such activities. We regret that we cannot provide individual assistance to a participant for walking, dining, getting on and off vehicles, or other personal needs.  A qualified and physically able companion must accompany participants who need such assistance and must assume full responsibility for their wellbeing. Participants must be able to walk down/up steps and ramps without a walker, or wheelchair, as ramps are typically not wide enough to accommodate these items.
No one under the age of 21 will be permitted on our tours. Proof of age may be requested.
ICBT is not responsible for the costs of any medical treatment you may require during the tour.  You are responsible for providing for your own specialized health or mental care if required during your tour, and all such arrangements are your responsibility. Under no circumstance is ICBT responsible for the quality of medical care, or lack thereof, you may receive while on the tour.
Dietary requests and preferences must be provided to ICBT at the time of booking.  While ICBT will make every effort to facilitate special dietary or meal requests, they are subject to availability at hotels, restaurants, bars, or other venues. There is no guarantee of availability, however, and there may be an additional charge associated with such requests which is payable by you at time of service.
ICBT tours does not permit smoking or alcohol consumption on any buses or other modes of transport.
Due to ongoing developments concerning COVID-19, and in the case of similar situations that may arise, ICBT reserves the right to refuse participation to any customer not able or willing to take safety precautions as recommended or required at the time of departure by U.S. government and/or the governments of the countries visited on the tour to assure the well-being of themselves and co-travelers. These possible precautions include proof of full vaccination, proper wearing of approved masks, and any additional actions to be determined.
Customers are strongly encouraged to discuss their current and expected vaccination status with ICBT at the time of booking. For the safety of ourselves, our guests, and local vendors, hosts, bus and hotel staff, ICBT will require all guests to present proof that they are vaccinated against Covid-19 and any variants to the extent recommended as safe and acceptable for indoor group activities by the CDC and local applicable governments at the time of departure. ICBT will not be responsible for refunds of deposits from any customer refusing to adhere to approved and accepted health guidelines as outlined above.
For the most up-to-date information on COVID-19 restrictions internationally a good resource is the US State Department's travel advisory page. ICBT takes no responsibility for the information on this external page.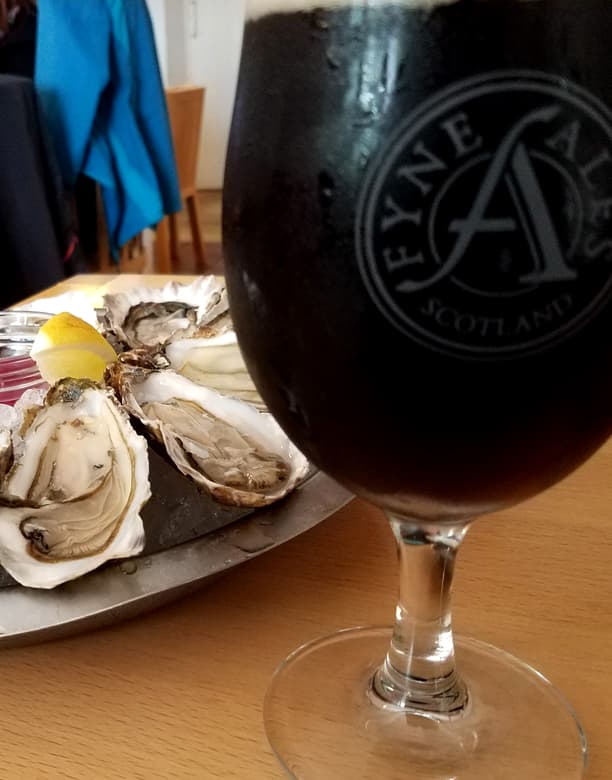 You will receive a travel information package including your detailed itinerary approximately three weeks prior to departure.
A copy of your signed Terms & Conditions Release Agreement is required no less than seven days prior to departure.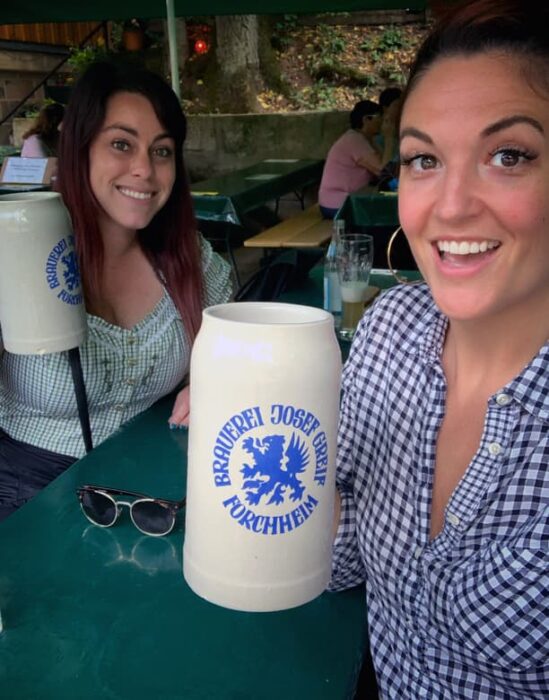 It is your responsibility to verify all visa and passport requirements necessary for your vacation. You are responsible for obtaining independently and paying for all visas and entry documents, for meeting all health and other requirements, and for any documents required by the laws, regulations, orders, and/or requirements of the countries you will visit. All participants must have passports valid for no less than six months following the end of their scheduled travel. It is recommended that you have at least three blank pages. ICBT cannot accept liability for any participant refused entry onto any transport or into any country due to failure of the participant to carry correct documentation or adhere to specific entry and exit requirements.
GENERAL CANCELLATION BY ICBT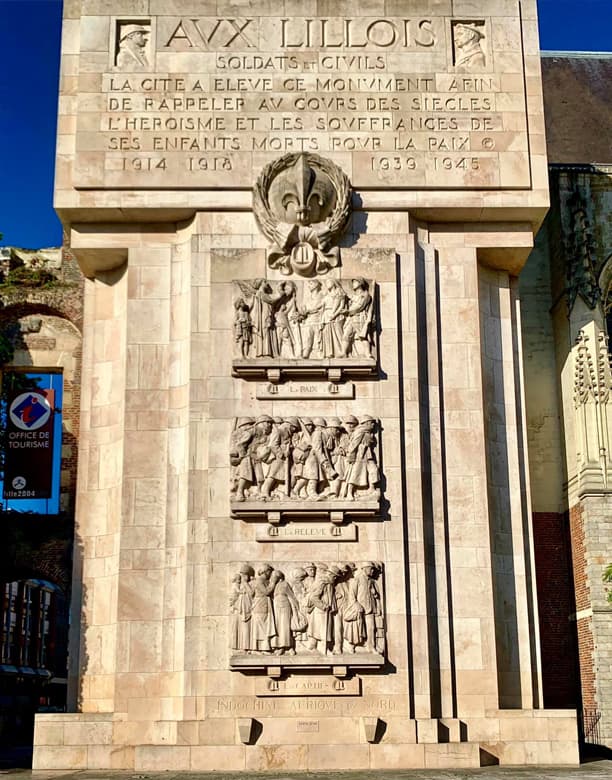 ICBT reserves the right to cancel a tour due to insufficient enrollment or for any other cause.  If a tour is canceled due to insufficient enrollment, you will be notified at least 30 days in advance of the scheduled tour start date.  In this case, you will receive a refund of all payment made to ICBT, with the exception of payments made prior to 2021. ICBT cannot assume responsibility for any additional costs or any fees relating to the issuance and/or cancellation of air tickets or other travel arrangements not made through ICBT. ICBT's refund of full payments made constitutes full settlement and releases ICBT from any further liability.
Refunds for deposits made prior to 2021 and not made to ICBT specifically will not be issued.
If a trip is cancelled or postponed due to force majeure (war, labor strikes, earthquakes, flooding, epidemic, etc) ICBT does not guarantee recovery of any or all of the advance payments made. In such a case, ICBT will provide a full travel credit or refund the portion of the trip cost that is recoverable after making good faith efforts to recover payments already advanced to suppliers (hotels, transportation companies, etc.).
If a refund is sought, only recoverable funds will be provided. ICBT cannot assume responsibility for any additional costs or any fees relating to the issuance and/or cancellation of air tickets or other travel arrangements not made through ICBT.  ICBT's refund of full payments made constitutes full settlement and releases ICBT from any further liability. Refunds for deposits made prior to 2021 and not made to ICBT specifically will not be issued.
ICBT strongly recommends that participants purchase trip interruption/cancellation insurance.
CHANGES/PRICES/INCREASES & OMISSIONS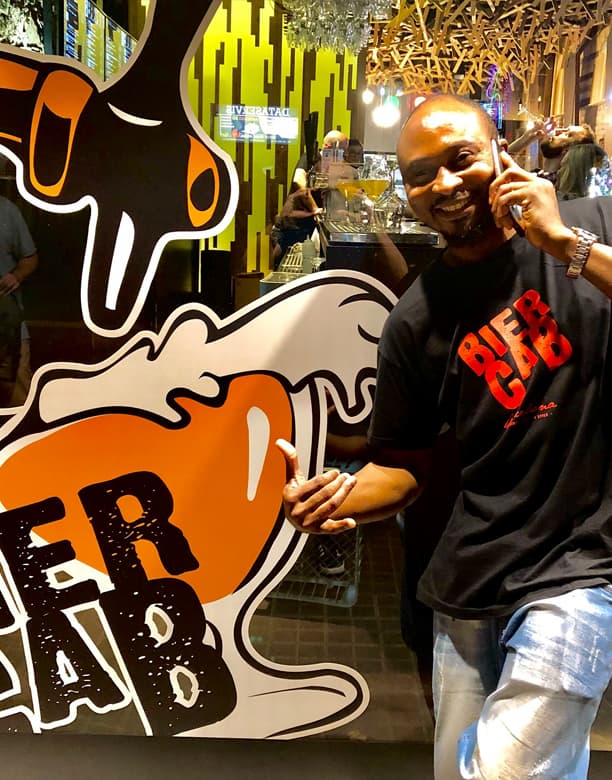 Tour itineraries are subject to change and may need to be altered or cancelled due to unforeseen circumstances such as inclement weather, transportation problems, or an unexpected business closure, or for any other reason. We're also continually looking for ways to improve our tours, and we may add or change the tour itinerary as necessary.
ICBT is not responsible for omissions or promotional or pricing errors, and ICBT reserves the right to correct omissions and promotional or pricing errors at any time. Additionally, while we endeavor to keep tour costs as published, advertised tour prices are subject to change without notice and we reserve the right to change the tour price due to circumstances beyond our control, including currency fluctuations and fuel surcharges.
Optional activities or excursions, meals, beverages, or other expenses not included in the tour itinerary are solely the responsibility of the participant.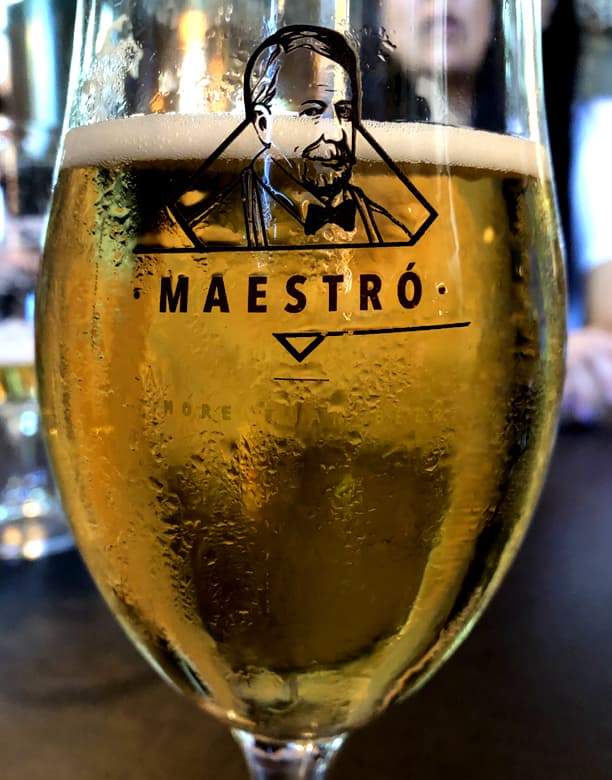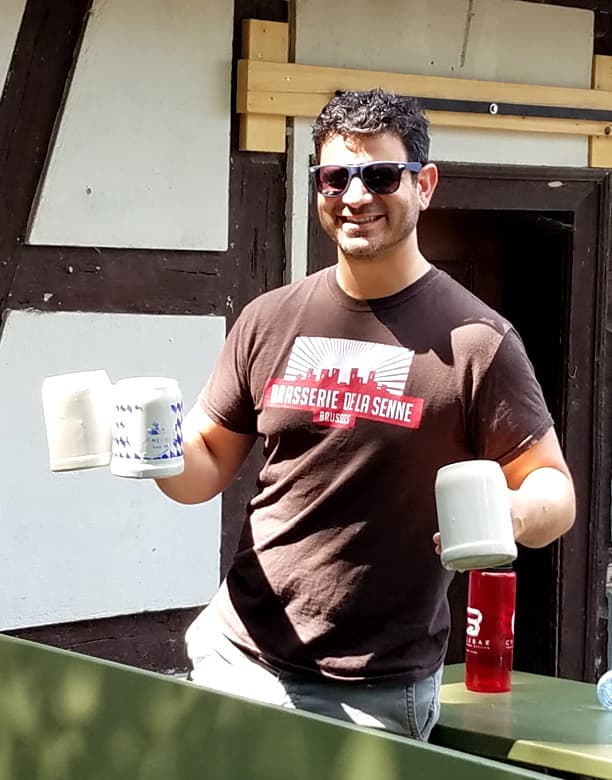 The responsibility of ICBT, its employees, affiliates, officers, directors, successors, agents, and assigns (collectively ICBT) is strictly limited. As a tour operator, ICBT organizes, promotes, and sells tours consisting of certain travel services, including land transportation, sightseeing excursions, restaurants, and hotel accommodations that ICBT purchases or reserves from various suppliers (collectively "Suppliers"). ICBT acts only in the capacity of agent for hotels, restaurants, transportation companies, equipment suppliers, and other suppliers of services.  ICBT does not own or operate any of these Suppliers. The Suppliers providing travel services for ICBT's tours are independent contractors and are not agents of ICBT.  As a result, ICBT is not liable for any negligent or willful act or failure to act of any such person, or of any other third party.  
Under no circumstances shall ICBT be construed as a carrier under a contract for safe carriage of the guest or his/her belongings. ICBT and the Suppliers specifically disclaim all liability for damages for emotional distress, mental suffering or psychological injury of any kind, except to the extent prohibited by the applicable law.
Some tours may include visits to shops or merchants.  ICBT is not responsible for any purchases you make during your tour, whether that merchant is part of the scheduled itinerary or not.  By utilizing the services of the Suppliers, you agree that you will look to such Suppliers for any accident, injury, property damage, or personal loss to you or to those traveling with you, and that neither ICBT nor any representative of ICBT shall be liable.
Without limitation, ICBT is not responsible for any injury, loss, or damage to person or property, death, delay, or inconvenience in connection with the provision of, or failure to provide, any goods or services occasioned by or resulting from, but not limited to, acts of God or forces of nature, acts of war or civil unrest, insurrection or revolt, strikes or other labor activities, pandemics or epidemics, criminal or terrorist activities of any kind, overbooking or downgrading of accommodations, mechanical or other failure of airplanes or other means of transportation or for the failure of any transportation mechanism to arrive or depart on time, sanitation problems, lack of medical care, consumption of alcoholic beverages, risks associated with impure food or impure water, dangers associated with animals or recreational activities, breakdown of equipment, high altitude, limited access to medical attention, and stolen, lost, or misplaced luggage or property, or for any other cause beyond the direct control of ICBT.
Participants are strongly encouraged to not bring valuables such as jewelry and large amounts of cash. Any such valuables should not be left in baggage out of the control of the participant.
In no event will ICBT be liable to participant for any incidental, special, consequential, punitive or indirect damages. ICBT's aggregate liability under or arising out of this agreement for any claim, whether based on contract, tort or otherwise, shall by limited to an amount equal to the amount paid by participant under this agreement.
No weapons of any type are permitted on ICBT tours at any time.  This includes, but is not limited to, firearms, knives, mace, brass knuckles, and other weapons of any type.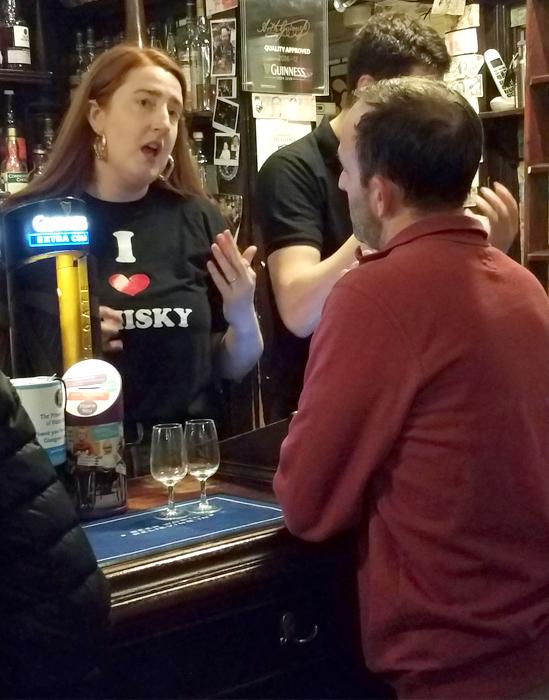 Double occupancy rooms have either 1 large bed or 2 small beds, depending on the hotel. Please contact us prior to booking with any concerns or room sharing preferences and we will attempt to adjust rooms to best meet your needs.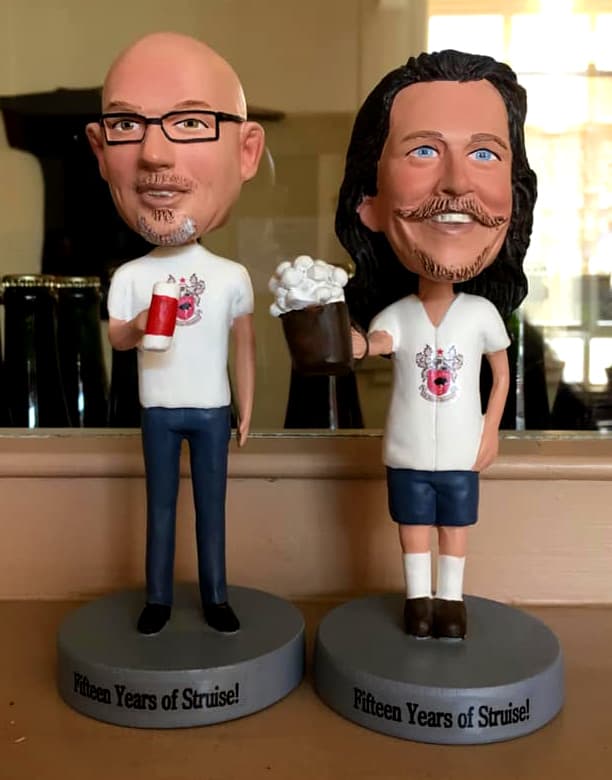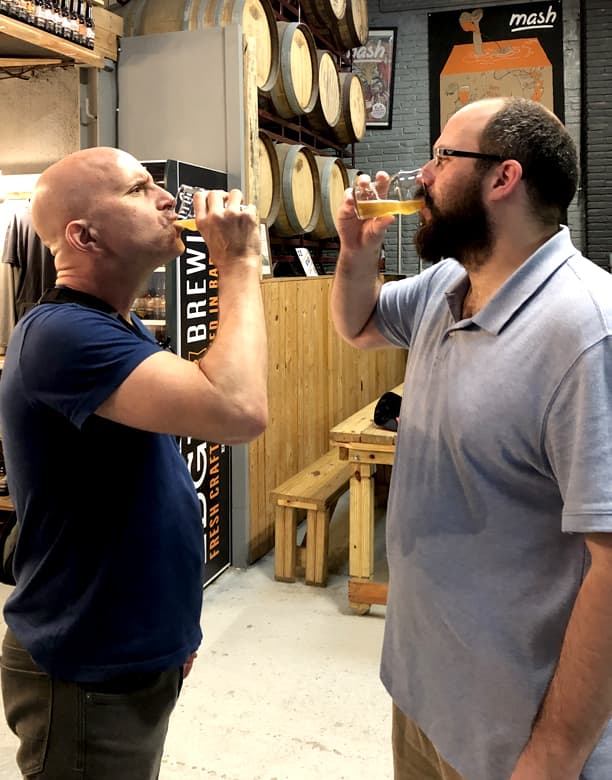 In the sole discretion of ICBT, ICBT may refuse transport to any participant or may require any participant to leave the tour if it is reasonably believed that the participant: 
(1) is dangerous to others or to himself/herself;
(2) has engaged in, is engaged in, or is threatening to engage in, behavior that may adversely affect the safety, security, comfort, enjoyment, or well-being of other participants or SBT representatives, including, but not limited to, behavior that is disruptive, verbally abusive, physically abusive, obnoxious, harassing, discriminatory, or obscene; or
(3) has failed or refused, or is failing or refusing, to follow ICBT's rules and procedures or the instructions of ICBT or its representatives. In the event a participant is removed, such participant may be left at any city without any liability to SBT or its representatives. ICBT shall not be required to refund any portion of the price paid by any participant who is removed, nor shall ICBT be responsible for expenses for lodging, medical care, meals, transportation, or any other expenses incurred by the participant. SBT shall be entitled to recover from the participant any costs or expenses incurred by ICBT or its representatives as a result of the participant's actions and removal.
In the event that a participant voluntarily chooses to leave a tour, ICBT may require a written statement of the participant's intent to depart from the tour. ICBT will not refund any monies to a voluntarily departing participant. Transportation costs, airline penalties, and any other expenses will be the sole responsibility of the participant.
Only registered ICBT guests will be allowed to join us while we are on a tour during: brewery visits; guided walking tours; guided trolley tours; motor coach transfers; scheduled meals; and/or any other group event on the itinerary.
Participants are expected to act responsibly where alcohol is served.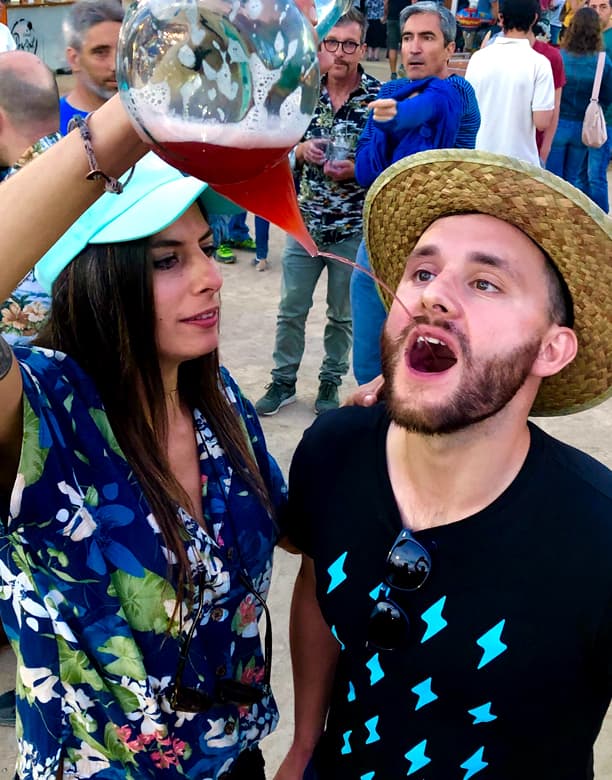 Any disputes concerning or relating to this contract, any other literature concerning your tour, or the tour itself, shall be governed by the laws of New York State. Any claims or disputes against ICBT must be brought in the Federal or State Courts located in New York State, to the exclusion of the Courts of any other state and country.
California Seller of Travel Information (CST # 214900070)
This seller of travel is not a participant in the California Seller of Travel Restitution Fund.

This seller of travel is exempt from trust fund requirements according to CA Seller of Travel Statute § 17550.16., Paragraph 7: Travel services are furnished by a business entity that (A) is located and providing transportation or travel services outside of the United States and (B) is not in compliance with the provisions of this article is exempt from the requirements of Section 17550.15 for that transaction if the seller of travel obtains each passenger's written acknowledgment of receiving, prior to making any payment, a clear, conspicuous, and complete written disclosure that the provider of transportation or travel services is not in compliance with the Seller of Travel Law and the transaction is not covered by the Travel Consumer Restitution Fund, and of the attendant risks and consequences thereof.

ASSUMED RISKS & TRAVEL PROTECTION​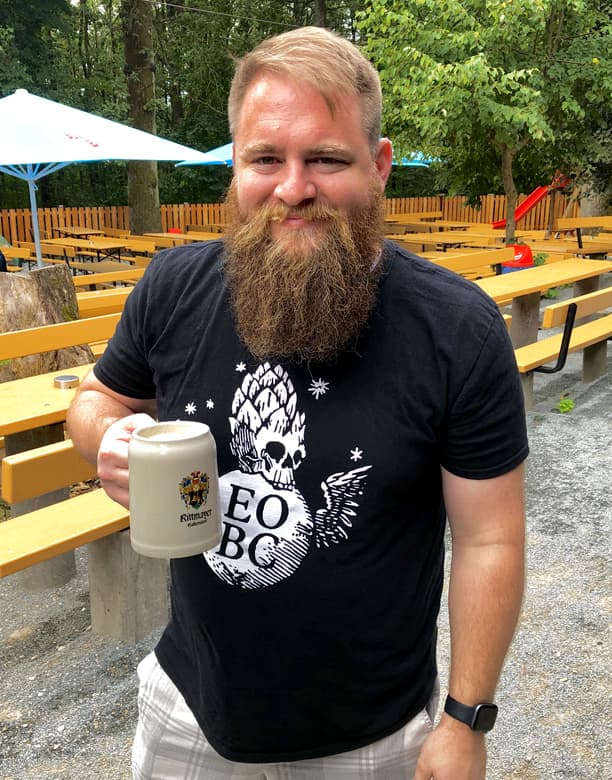 Travel has its own inherent risks, and participant acknowledges such risks exist, up to and including death. ICBT will take all reasonable precautions to insure the health and safety of the participant.  The participant agrees to hold ICBT, its employees and agents harmless should illness, accident or death occur. ICBT is not responsible for the actions, expenses or harm incurred by participants who disregard the instructions of ICBT representatives, participants who depart from the planned activities of the tour, or participants who follow the instructions of a non-ICBT representative(s).
Travel protection plans as well as trip cancellation and out-of-province health insurance are not included in the listed fares.  We highly recommend the purchase of supplemental travel protection insurance.
VIDEO FOR PROMOTIONAL MATERIALS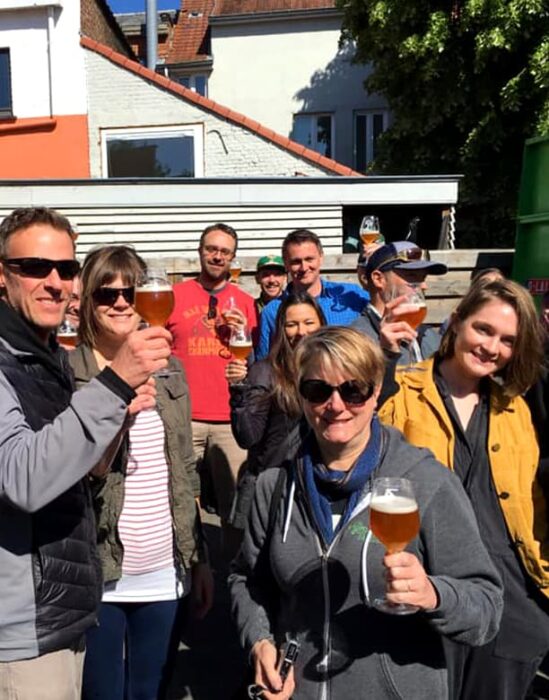 ICBT reserves the right to take photographs or make video records of any of its tours and to use any such photographs or videos for promotional and/or commercial purposes, as well as for use by third parties with whom ICBT may engage in joint marketing, without financial remuneration to participant. Participant assigns all right, title, and interest he/she may have in any and all media in which his/her name or likeness might be used to ICBT.