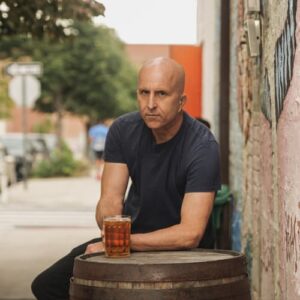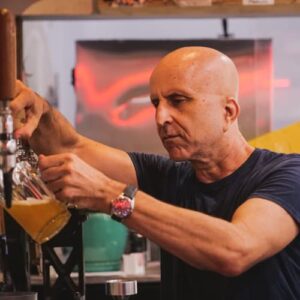 Joel Shelton has managed to transform three of his life's main interests — music, beer, and travel – into overlapping occupations. He launched his beer-drinking and music careers concurrently in 1977, aged 16. Later earning a master's degree in music, he became a freelancer in New York, and by the early 90s was traveling Europe as a Broadway pit musician when not homebrewing and organizing beer tastings. In Brussels he became enamored with a funky ale called Cantillon, hauling bottles back to his brothers in the U.S. and inspiring the 1996 creation of Shelton Brothers, which became the most cutting-edge and influential beer importing company in the world.
In the early 2000s, Joel produced several albums, had a #1 hit on Sirius and composed music for TV and film. But in 2010 he finally joined Shelton Brothers full-time, putting his travel experience to use as their German, Czech, and Spanish specialist, and his recording savvy to work as producer for the brothers' High & Mighty radio show.
2019 saw the launch, under his guidance, of Shelton Brothers' Insider Tours. These garnered acclaim from industry travelers, but the Covid pandemic put further versions on hold.  With the dissolution of Shelton Brothers in 2021, Joel created Inner Circle Beer Tours.
Joel creates all music for ICBT's website and promotion, partnering with former colleagues (see below) on tour-guiding, itinerary planning, and media production.
Other fun facts: Joel has trained in Wu Mei Kung Fu for 25 years and is a major soccer fanatic.
ABOUT US: THE REST OF THE INNER CIRCLE GANG
The quintessential European, Ana Ozarinskaia was born to a Russian family in Franconia, where she attended her first beer festival — Forcheim's Annafest — at the age of two! Having later been raised on the Canary Islands and worked in mainland Spain – as a tour guide, she moved to the UK, where she developed a keen interest in craft beer, subsequently immersing herself in the industry across Europe. She went on to help set up the NaparBCN brewpub in Barcelona, and then became the global sales ambassador for Moor Beer back in England. Ana's unique beer, language, and travel resumé then led to her being recruited to join the Inner Circle team.
Other fun facts: A green-thumb and nature-lover, Ana runs her own house plant business in Bristol, England, and goes wild swimming, hiking and diving whenever possible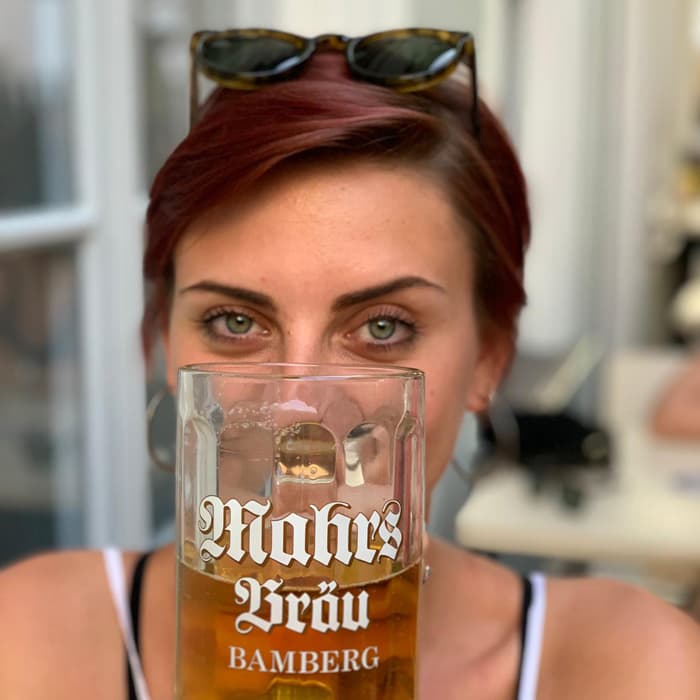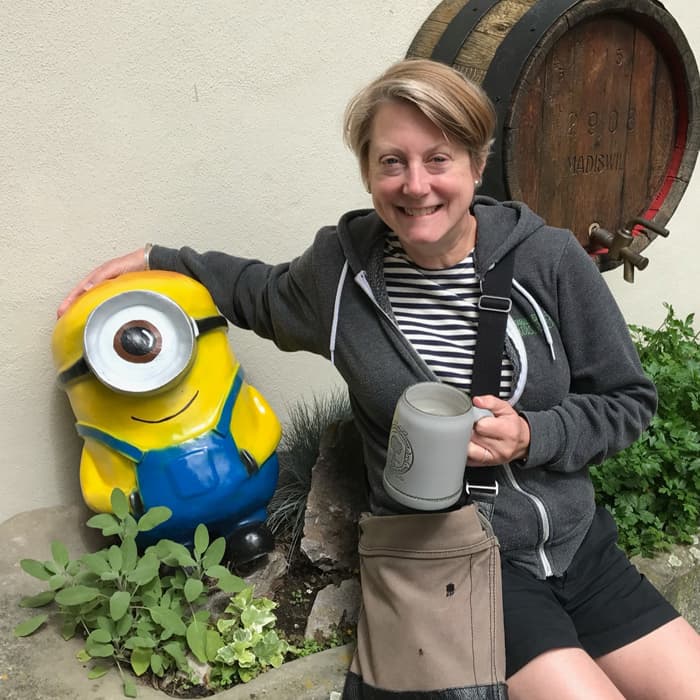 B.R. Rolya had her first taste of beer at the age of 5 while living in Germany. Instantly smitten, she requested and was granted her own beer stein, under the condition that it be used only for milk. Eventually reaching legal drinking age in the US, she became an avid beer traveler, an award-winning homebrewer, and a nationally-ranked beer judge. Putting her International Affairs degree and fluency in French to good use, B.R. worked for Shelton Brothers for over 10 years as their liaison with French and Canadian breweries and was also the New York City sales manager for the company's entire portfolio.
Other fun facts: A music and hockey enthusiast, BR worked for many years in record distribution, and plays co-ed street hockey in NYC. She is also a lifelong equestrian, and will correct anyone using "horseblanket" as a beer descriptor.
Little did Bob Weyersberg know that the homebrew kit he gave his girlfriend for Christmas in the 90s would be the Pandora's box setting him on course to become a beer judge, a Shelton Brothers team member, director of sales for Brooklyn's Transmitter Brewing, and now — the ultimate prize — a guide for Inner Circle Beer Tours LLC. Bob has also led beer tastings, run homebrew contests at Brooklyn Brewery, and produced a podcast and blog called Beer Hear on WFMU radio. He had a previous career in the music biz as a promoter, importer, distributor, and label owner, and has coached youth hockey in NYC for over 15 years.
Other fun facts: A devotee of witty and absurdist wordplay, Bob enjoys tormenting phone scammers in his free-time.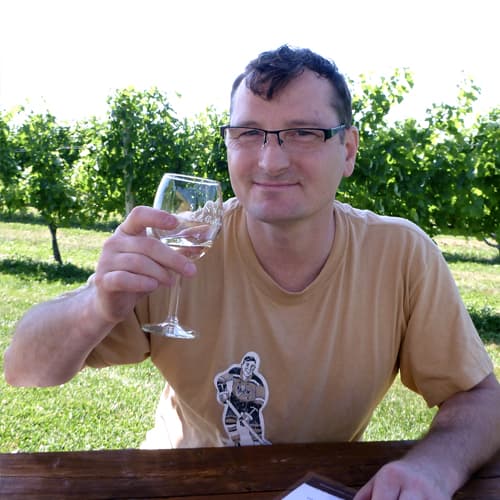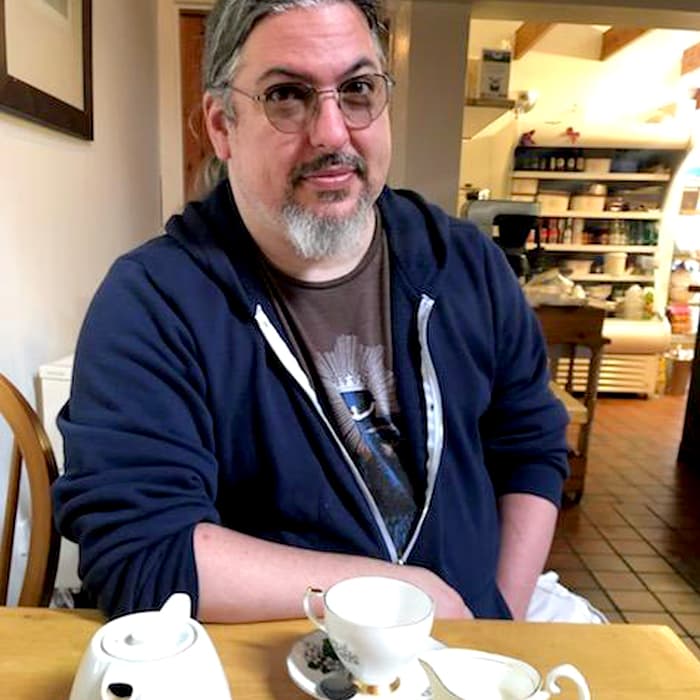 Kevin Brooks has beer in his blood, literally and figuratively: an ancestor received a dedication in the first English treatise on hops (1574); his mother's forebears owned a 19th century German brewery, and his grandmother grew up in a NYC tavern ca 1900. While Kevin's own thirst for beer blossomed on a teenage visit to England, he first pursued his other passion, film/tv – eventually working on projects for NBC, CNN, Discovery, History, VH-1, PBS, A&E, and MTV. When the beer business came calling, he was able to put both his media experience and Anglophile tendencies to use as Shelton Brothers' UK brewery rep and documentary filmmaker. Today, he brings his three passions together with his current project, Oasthouse Creative.
Other fun facts: Kevin is possibly the only person to have worked on film projects with both Michael Jacksons – the king of beer journalism, and the King of Pop.